Gymboree Is The Newest Retailer to File for Bankruptcy
by couponlab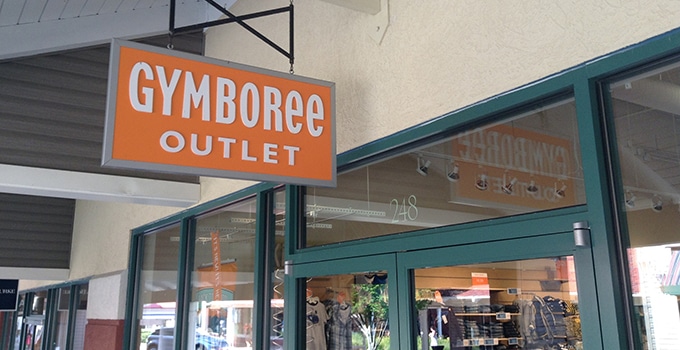 Gymboree has been given the go-ahead to exit bankruptcy with the plan being to liquidate 330 stores, getting rid of about $900 million in debt. This follows Payless' positive exit from bankruptcy, as well, showing struggling retailers that there is life after Chapter 11. CEO and president of Gymboree Daniel Griesemer said in statement, "While there is still work ahead to complete the process, we are excited about the future opportunities for Gymboree as we continue to transform the business. The powerful combination of our great brands, a right-sized retail footprint, dedicated employees and loyal customers are now amplified by the greater financial flexibility the plan provides."
ORIGINAL ARTICLE:
In a June 11 announcement, The Gymboree Corporation has voluntarily filed for Chapter 11 bankruptcy, citing its over $1 billion debt as the main reason. The filing will allow it to restructure and pay off its massive debt, and Gymboree says it expects to maintain operations as they are at most of its current stores. This filing comes after a protracted struggle the retail market has seen in all sectors, most notably apparel, and is the eleventh bankruptcy filing this year from a major retailer.
President and CEO of Gymboree, Daniel Griesemer, said in a statement,
The steps we are taking today allow the Company to definitively address its debt and enable the management team to turn its full focus toward executing our key strategies, including our Product, Brand and Omni-channel initiatives. The support of our lenders and their new financing commitment underscores their confidence in the Company. We have three great brands, strong operations and dedicated employees, and throughout this process, we will continue to deliver superior service to our customers and put them at the center of all we do. We expect to move through this process quickly and emerge as a stronger organization that is better positioned in today's evolving retail landscape, with the right size store footprint and greater financial flexibility to invest in Gymboree's long-term growth."
Gymboree plans to close between 375 to 450 stores out of its 1,281. It is also not the only retailer still suffering this year's so-called "retail apocalypse," with F&D Reports and Moody's reporting as many as 34 at-risk retailers. Their lists include popular stores such as Claire's, GNC, Rent-A-Center and Toys-R-Us (F&D), as well as The Bon-Ton Stores, TOMS Shoes, Charlotte Russe and Neiman Marcus (Moody's). These reports indicate that either these stores will have to commit to mass store closings or pursue alternatives, such as bankruptcy, to stay afloat.
Gymboree has not announced if it will consider a sale.