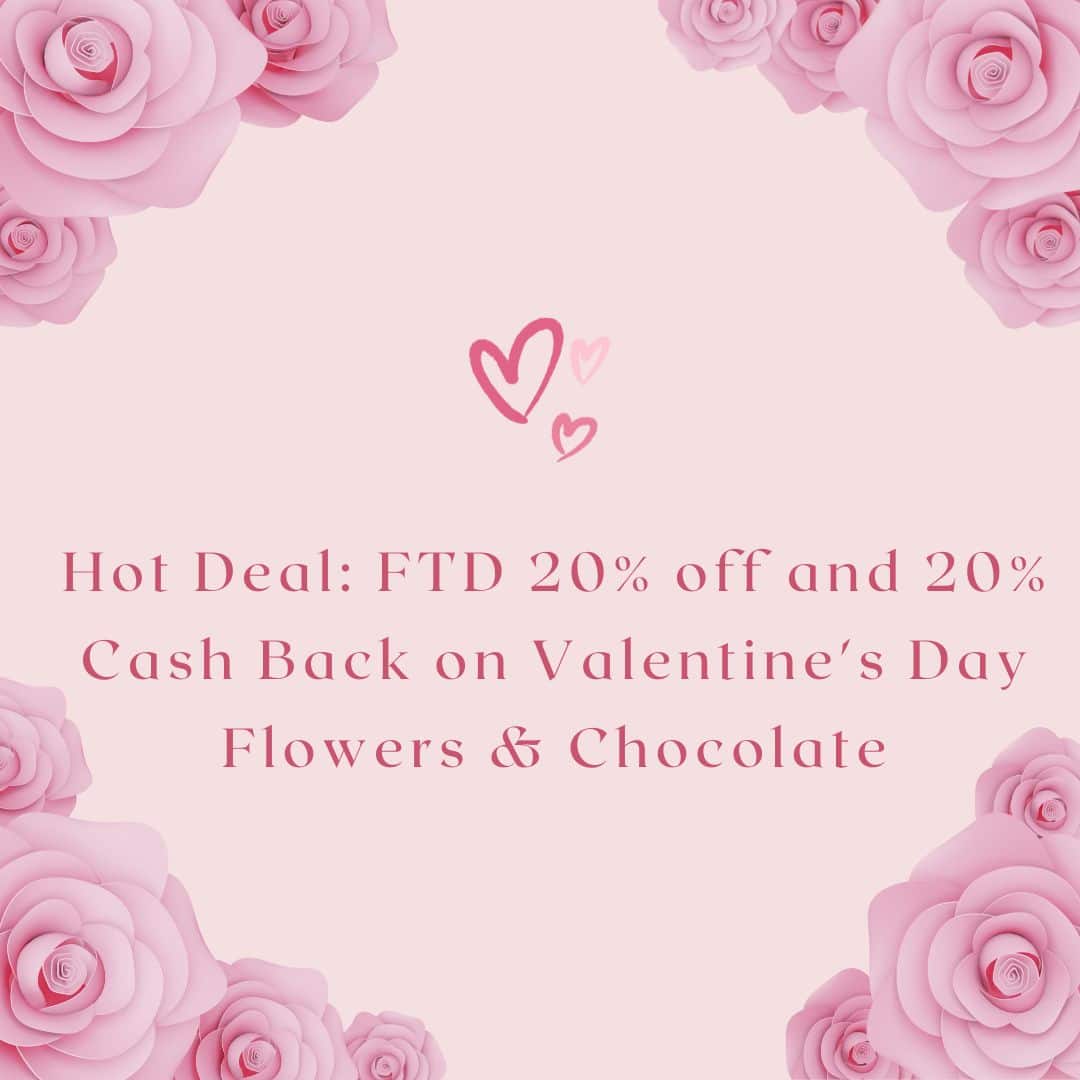 Hot Deal: FTD 20% off and 20% Cash Back on Valentine's Day Flowers & Chocolate
by couponlab
FTD offers 20% Off the Entire Store + 20% Cash Back on Valentine's Day Flowers & Chocolate!
We ❤ our members SO much that we've done some fancy bargaining with the folks over at FTD to spoil you silly with savings. Stack quadruple the average cash back with a 20% off sale on Valentine's Day chocolate and flowers for your sweetheart.
Heck at this price you could buy flowers for yourself, too!
FTD: 20% off Valentine's Day Best Sellers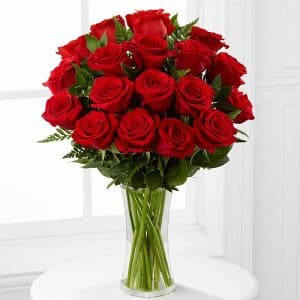 (expires on 2/14/23)
Cash Back Sale! 20.0% Cash Back ( was 5.0% )
FTD: 20% off Chocolate Covered Strawberries
(expires on 2/14/23)
Cash Back Sale! 20.0% Cash Back ( was 5.0% )
FTD: 20% off Sitewide
(expires on 2/14/23)
Cash Back Sale! 20.0% Cash Back ( was 5.0% )
.Roses come in many different shades, and each color has a specific meaning that helps convey our thoughts and emotions. At times, words might escape us, and we can't quite understand what we want to say. For hundreds of years, people have given roses and flowers as a sign of love, joy, and grief and as a way to congratulate someone. The color of the rose can express just what you want to say even when you haven't said a word. Flowers speak to us and our inner souls in a way that is sometimes hard to explain. This Valentine's Day, send the rose that says what is in your heart.
Different shades of the same color mean other things when it comes to roses, and a dark red rose has a different meaning than a regular red one. Here are 20 rose colors and their intentions to help you navigate this Valentine's Day so you can say with roses what is in your heart and mind.
The Meaning of Rose Colors
Red Roses: If you want to say 'I Love You,' you should give red roses. Nothing symbolizes love quite like a red rose, often called the lover's rose. Not only do red roses symbolize saying 'I Love You,' but they also show commitment and undying love. A red rose shows courage and respect, especially for fallen soldiers.
Dark Red Rose: This rose symbolizes rare, awestruck beauty.
Pink Roses: Used to express grace, dignity, and happiness. A pink rose is feminine and refined and is also a symbol of admiration. Often pink roses are sent at the beginning of new relationships to show the promise of a new love adventure.
Dark Pink Roses: If you want to express appreciation and gratitude, or thank you, send dark pink roses.
Light Pink Roses: This shade of pink shows grace and elegance, admiration for beauty, refinement, and even sweetness.
White Roses: The White Rose represents purity and innocence and is worthy of you. White roses are given to mothers or the family's Matriarch to show respect.
Red and White Roses: Given together, these signify unity.
Cream Roses: The cream rose is often used in weddings and symbolizes young love.
Orange Roses: Show that special someone that they are desired, and you are excited to see them by sending Orange Roses. These flowers show that they are wanted and desired and that your passion runs deep for them. This fiery rose is all about showing that emotional, passionate side.
Coral Roses: Desire – pure wanting of that other person.
Yellow Roses: One of the best sentiments to show friendship, happiness, and the promise of a new beginning. They are also the most sent color of roses to funerals and memorials to say – remember me. They are also often sent to hospitals as a way of wishing the person to get well.
Yellow with Red Tip: These flowers mean friendship and falling in love.
Gold Roses: These roses mean friendship and that you care. They can also mean the promise of a new beginning, happiness, delight and welcome back.
Red and Yellow Roses: Given together, these signify happy feelings
Lavender Roses: Send these to that special someone you love at first sight and are in a state of pure enchantment. They are very romantic, and a rare rose meant for a particular coal person you can't get out of your mind.
Purple Roses: These beautiful roses mean enchantment and magnetism, luxury and majesty
Peach Roses: Show gratitude and simplicity and are the perfect way to say thank you.
Pale Peach Roses: Modesty.
Black Roses: Death and farewell are said when given black roses. These are not natural and must be dead to get that color.
Blue Roses: These are unattainable or impossible love.
All these different meanings and definitions of rose colors are bound to be the perfect rose to show that special someone just how you feel. If you are crazy passionate about her, let her know with orange roses. Are you enchanted with her and can't get her off your mind? Then lavender roses will show her that you feel she is unique and special. If you are sending roses to your mother, choose white as they are reserved for the Matriarch of the family. Daddy's Little Girl would love light pink roses sent to her school to show her how special she is to you.