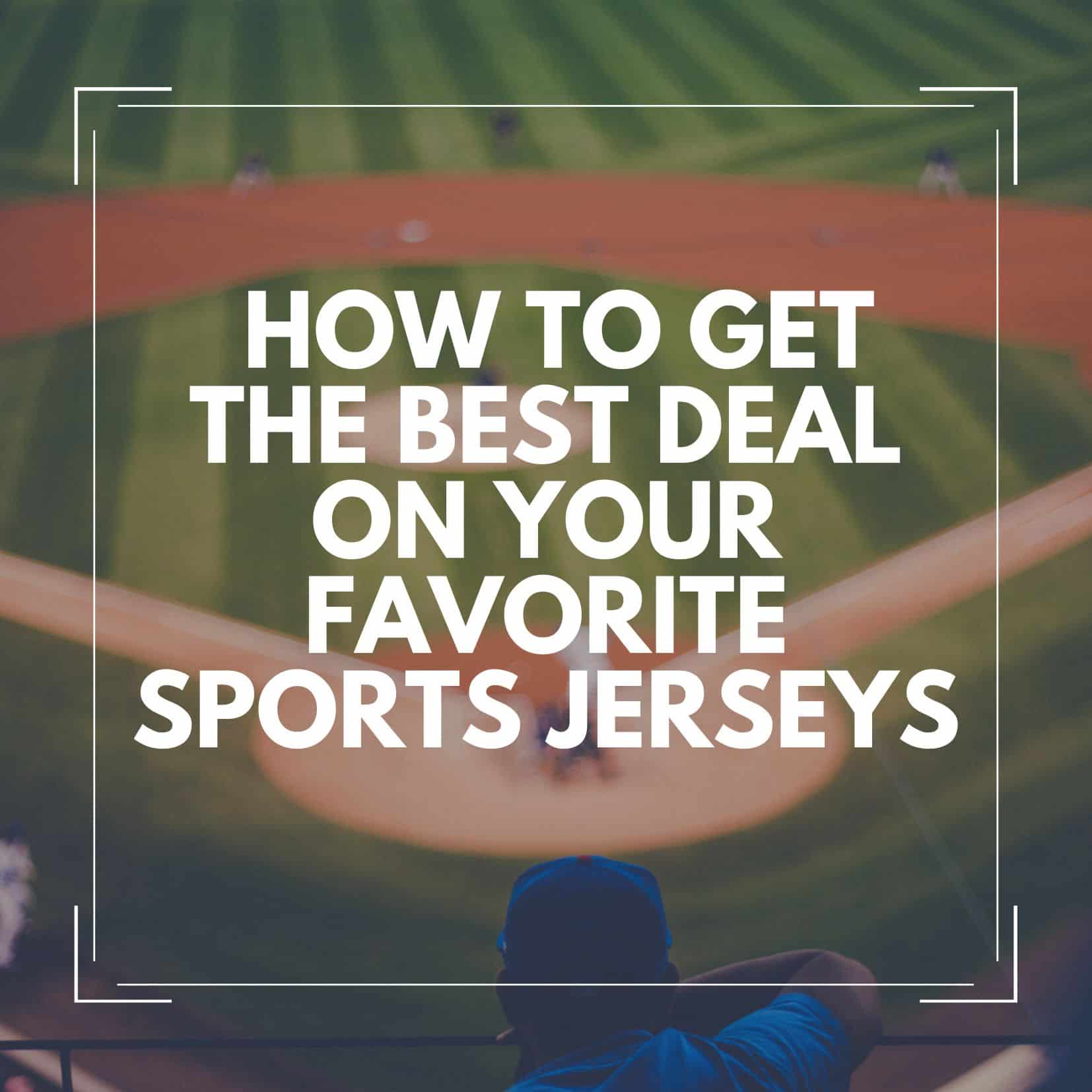 How to Get the Best Deal on Your Favorite Sports Jerseys
by couponlab
Representing your team is a big deal. How are you supposed to represent your team without a jersey to show your team spirit? Many people make big mistakes when buying their first — or even every — jersey. These mistakes either cost them money or end up with a sub-par product. Don't be that person; follow these tips to save money and get a great jersey.
KNOW WHEN TO BUY
To save the most significant amount on sports apparel, you must know when to buy it. Watch for deals during these four critical times to maximize your savings: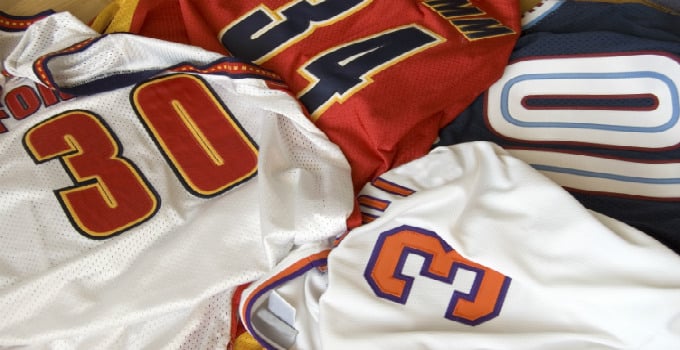 AFTER THE SEASON ENDS
You'll see some fantastic deals on jerseys after the season ends but before the hype for the new season begins. This strategy is not for impulse buyers (aka me), so if you're the kind of person who sees something and immediately wants it, this may not be the best choice for you. Here are the best times to look for deals on jerseys for your favorite sports:
Football: The best time to buy an NFL football jersey is late March, about halfway between the Super Bowl and the draft.
Hockey: NHL jerseys are priced lower around the end of July and the beginning of August, about halfway between the draft and the start of the next season.
Basketball: NBA jerseys are likely to be less expensive in August, about halfway between the draft and the start of the season.
Baseball: For MLB jerseys, buy in February. It's after the World Series but well before the draft, and everybody will be focused on the Super Bowl so baseball jerseys will be priced lower.
Soccer: For MLS jerseys, buy from January to February. This is about halfway between the end of one season and the beginning of the next, and, like with baseball, prices should once again be lowered because of football (not futbol) hype.
WHEN A PLAYER IS DONE
This one's going to be a no-no for a lot of people, but if you don't mind having the jersey of a player who's not on the team anymore, you can get the jersey of a player who left the group; it was critically injured (career-ending) or traded. Common sense would dictate that you don't want to get the jerseys of players who have been disgraced (i.e., OJ Simpson or Aaron Hernandez) unless you're into that stuff. In that case, wear it at your own risk.
WHEN SPONSORS CHANGE
This is the best time to buy any jersey or fan gear. Think of it as a league-wide fire sale. When sponsors change, it's not just one player or team's jerseys that'll lower in price because all the players' gear and the replica gear will be made and sponsored by a new company.
Protip: Adidas is taking over jersey manufacturing and sponsoring for the NHL starting this season. This is excellent news for fans who don't mind having a jersey with an outdated sponsor. After the last season, Reebok NHL jerseys will start lowering costs, and you could save between 10% and 30%.
AFTER A MAJOR LOSS
What a bittersweet way to land a great deal on fan gear. Nobody likes to lose, especially the big games, but jerseys and other equipment for the losing team will likely take a bit of a discount after a significant loss. Your favorite team just lost the Super Bowl? You get to buy a discounted jersey. It's not the best trade-off, but it's something.
HOW TO AVOID COUNTERFEIT JERSEYS
Your buddy's cousin's nephew doesn't have the "awesome" hook-up; he's probably selling counterfeit jerseys. People get tricked into buying fake jerseys, and an oddly low price usually accompanies it. While you'll almost certainly save money with fake jerseys, the quality will not be as high, and they are illegal! These tips will help you avoid being scammed:
BUY FROM LEGITIMATE, LICENSED RETAILERS
Many stores are actually "licensed" to sell official sports jerseys. You don't need to have a license to sell legitimate, licensed jerseys, but a store with support guarantees you can buy from that company and expect it not to be counterfeit.
DO YOUR RESEARCH
If the store is not licensed, research it, and be as thorough as possible. Look at other people's reviews and pictures of the products. Many counterfeits will be lacking in extra details (i.e., the stitching, alignment of numbers, font, etc.). An excellent source for identifying counterfeit jerseys is an article at Bacon Sports. The internet's a beautiful place; use it to your advantage.