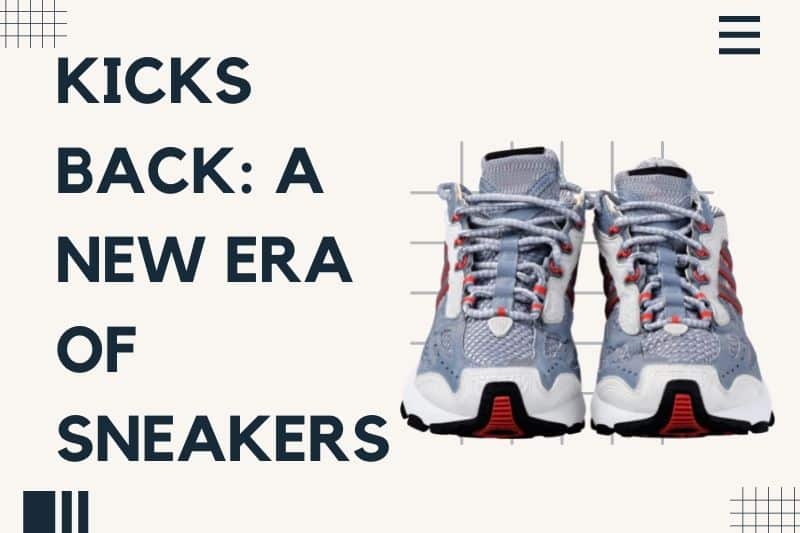 Kicks Back: A New Era of Sneakers
by couponlab
It officially kicked off in 2003, when LeBron James signed the richest shoe contract ever, with Nike, as a rookie. With the game's most anticipated player in a decade came the most anticipated shoe. The Lebron 1 AIR ZOOM GENERATION did not disappoint. Neither did the player.
This shoe, and the second generation of sneakers that it gave rise to, were preceded by another somewhat notable player. It was the original 23 that built an empire with his feet or what he wore on them. The years between 1985 and around. The Chosen One that appeared on the cover of Sports Illustrated was all Jordan and all Jordans. The Jumpman logo was and always will be the most identifiable piece of imagery in basketball footwear.
Sneaker buying, trading, and selling have exploded in the fifteen years since. Like most post-2000 cultural revelations, the internet was in the driver's seat. Digital environments like Restock, Nice Kicks, Sole Collector, and KicksonFire offer everything from basic online shopping functionality to exclusive releases, editorial, auctions, and model tracking features that help true sneakerheads get their hands and feet on the designs they crave.
This second coming of sneakers, while anchored by the once and future King, spreads its relevancy more so than its prior generation. LeBron still offers the most diverse offering in its fifteenth iteration, but a new wave of young stars have buoyed the market with creative and, more than ever, fashionable footwear.
Kyrie Irving, for one, has been the man behind the hottest sneaker in the league for more than a year. His game is light and flashy. It connects with young people. His Nikes are and do the same. Similarly exciting and revered, Damian Lilliard (Adidas) enjoys a scaled-down level of success with his line, as do Kevin Durant (Nike) and James Harden (Adidas). Not to be forgotten, the reigning MVP re-upped to solidify himself as the active ambassador for the Jordan brand, a heavy burden to bear for anyone, Tasmanian point guard or not.
As much as this new sneaker culture is full of spicy colorways and impressive design, the flops generate a real buzz. Steph Curry might have called Kobe for advice in 2016 when his Under Armour's dropped to a loud chorus of mockery. Maybe he gets the last laugh, though. Newly anointed sneaker God, Kanye, just put out a Dad shoe that would go rubber toe to rubber toe with Steph's cornball Chef Twos.
There's room for everyone in this new sneaker game. Derrick Rose, reduced to one of the league's least efficient players, is in line for six more annual signature shoes thanks to a bulletproof contract with Adidas after his MVP season. Even Matthew Dellavedova and Rajon Rondo have signature releases. Shaq and Stephon Marbury went a different route, prioritizing a low price point to get kicks on more feet of the underprivileged.
Initial renderings of the unnecessary ZO2 were similarly bland, though the newer designs aren't terrible. More than the shoe itself, the idea of a rookie putting out a shoe on their line changed the game this year, for better or worse. His younger brothers are in line for signature designs, too, well before their prophesied NBA careers begin. What a time to be alive.