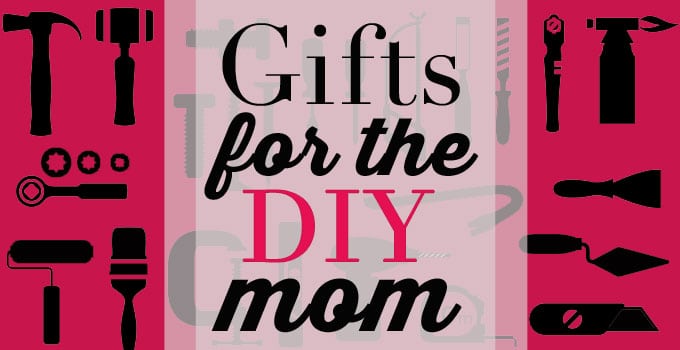 Mother's Day Gifts for the DIY Mom
by couponlab
WWith Mother's Day just around the corner, there are a ton of gift ideas floating around the interwebs, from gifts for geek mom, moms who love tech and even gifts you better not get your mom. This gift guide is for the moms who like to get things done themselves. Is your mom a weekend warrior who can turn anything into a DIY project? Here are some ideas for getting your mom started on her next project.
BOX GARDENS
I love to get my hands dirty and grow some food for my family. A box garden is a great option because it's a way to elevate your garden from predators, it requires less weeding, it's easier on your body, and it's great for renters.
There are several options for frugal box gardens. Wood box gardens are what people tend to think of when they think of raised beds. Cinderblock raised beds can be filled in with dirt or compost. There are also burlap sacks that you can use to grow onions or potato plants that are hard to grow with other plants. Check out Ree Drummond's blog for instructions on how to build your own raised wooden vegetable or flower box garden.
FIRE PIT
Fire pits are essential year round, especially for entertaining guests (just make sure they're legal in your city). In the midwest, fire pits are an asset in the chilly evenings and are perfect in smaller cities and more rural areas for an intimate evening with friends and family. While building a fire pit might require some help from the family, it's definitely worth the effort. You will need to buy mama some new shovels, a wheelbarrow, and most importantly concrete blocks. This blog from Six Sisters Stuff gives you some great tips, directions, and tools to get you started.
PALLET BENCH
You can usually call around and ask to see if businesses are discarding their pallets, which can add more time that some people may not have to build their own furniture. But your mom is worth the legwork, right? If you can't get your pallets for free, you can always buy them premade for $17.17.  The thing I love most about pallet benches is that mom can make them fit her personality. You can style them up with pillows, stain, paint or just leave them bare. The single most important necessity is an ice cold drink afterward. Funky Junk Interiors has great ideas on how to transform pallets into several different types of benches.
REUPHOLSTERED FURNITURE
I have a mom in my life who lives for reupholstering and upcycling antique furniture. She likes going to yard and antique sales to find an amazing chair, desk, coffee table, dresser or bench to turn a discarded piece of furniture into a contemporary piece. You can get a ton of your tools at JoAnn Fabrics: they have a large array in store and online of upholstery fabric, batting, seat foam, spray paint, chalkboard paint, and any other tools needed. I would make sure to measure twice and bring the measurements to the handy people to Joann's for help. Lauren from Thinking Closet has a great beginner tutorial on recovering a basic chair.