THESE FUNNY FITNESS TANK TOPS AND TEES WILL HELP YOU SUCK IT UP, BUTTERCUP
by couponlab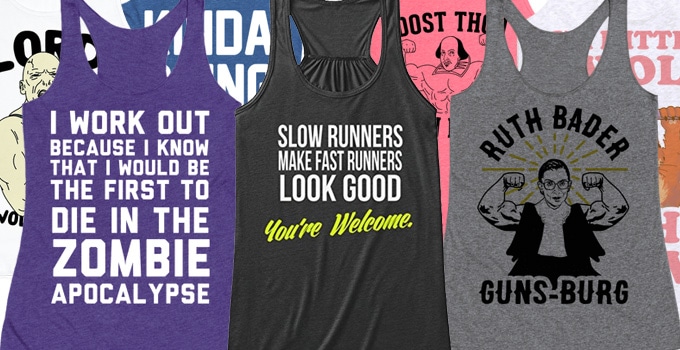 If you're anything like me and have, say, eaten a cupcake immediately after a tough workout (hey, it was red velvet), then you understand just how overwhelming it can be to get into shape. You want to run that 5K or kick butt at that Body Combat class, but your body has a more Netflix-and-chill kinda plan for you.
Trying to reach your fitness goals can be really frustrating in the beginning, especially with all the #fitspo stuff inundating your social media feed. Yeah, yeah, I see you can do 12 different kinds of planks, fitness-guru-on-Instagram. Simmer down with those Motivation Mondays cause they're just making me crave pizza. I'm not into the whole high-pressure "suck it up, buttercup" fitness culture because, seriously, where's the fun in body-shaming yourself? My fitness philosophy? Laugh about your fitness journey every chance you get.
Need a little help finding your happy place before your next workout? These funny fitness tank tops and T-shirts will help you get in the right frame of mind.
IT'S ALL ABOUT WHAT MOTIVATES YOU
Maybe you're motivated by your love for pastries or Taco Tuesday. Or maybe the thought of not being able to outrun a hoard of zombies keeps you up at night. Whatever motivates you, wear it as a reminder to keep moving!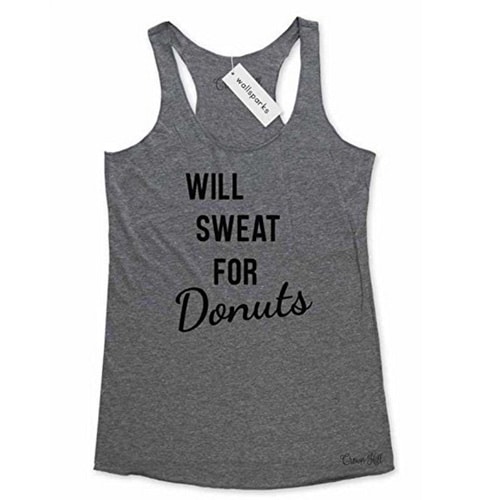 SWEAT THE SMALL STUFF — IN A GOOD WAY
True story: just getting your butt to the gym is half the battle. Be proud you made the decision to get up and go!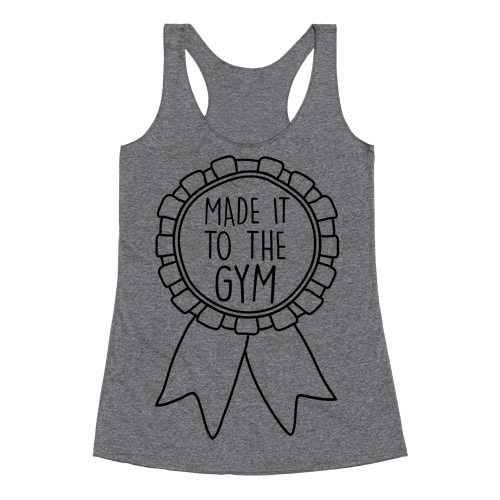 GET A LITTLE HELP FROM YOUR FRIENDS
Working on your fitness is so much more fun with a friend by your side. No one available today to keep you motivated? Take along the Golden Girls, Richard Simmons or your friends from the Justice League!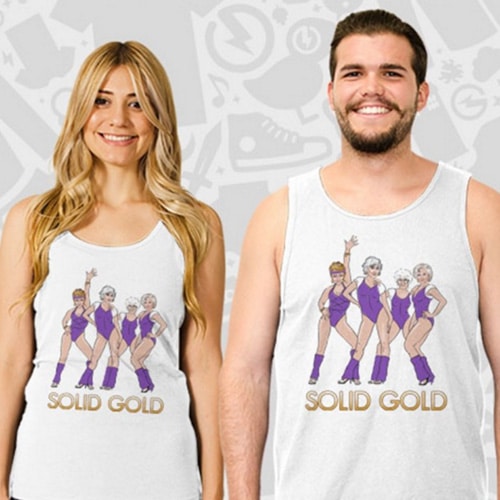 STOP TRYING TO BE PERFECT
If you haven't exercised in a while (or ever), you're not going to be able to run a 5K the first time you try. That's just not how our bodies work. That means when you first start hitting the gym, it's gonna be hard. But instead of getting discouraged, laugh through each obstacle.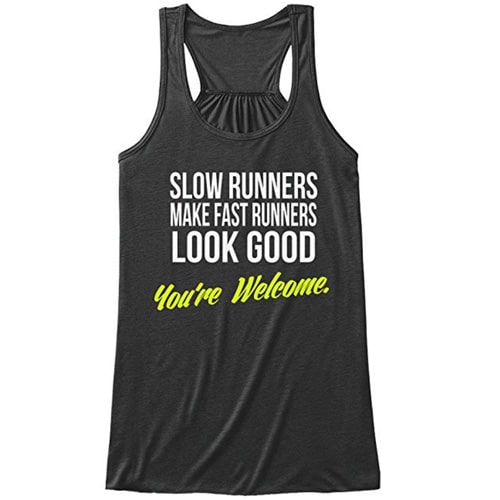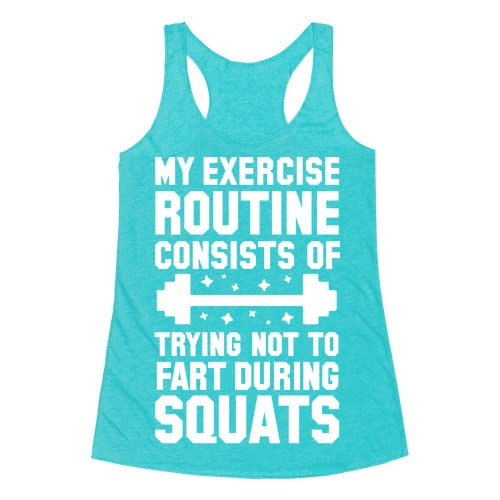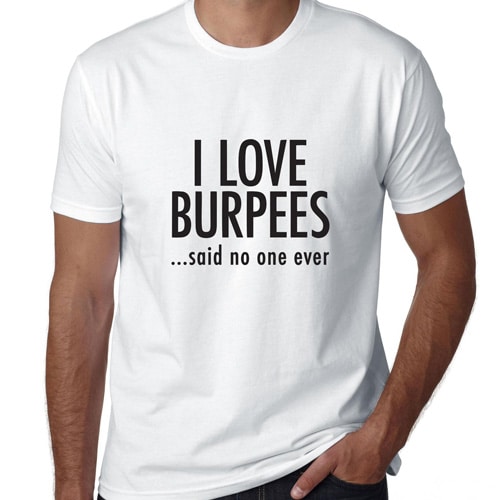 CELEBRATE YOUR SWOLE SELF!
Keeping a sense of humor throughout your fitness journey will make the tough days seem a little less insurmountable. And soon you'll be celebrating just how much healthier you've become.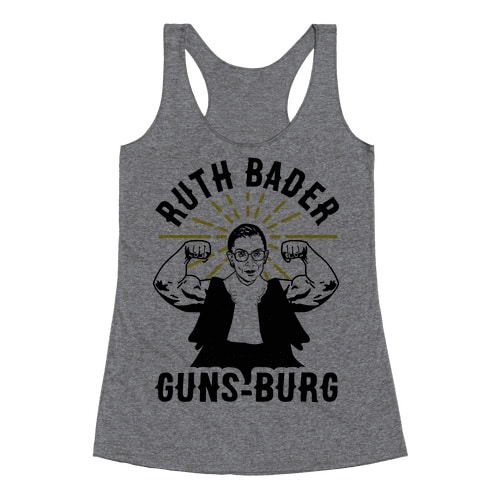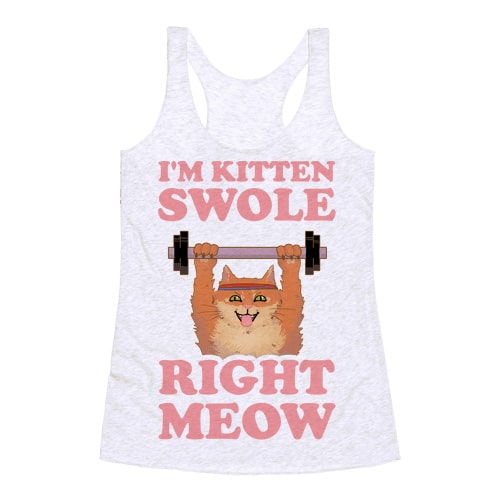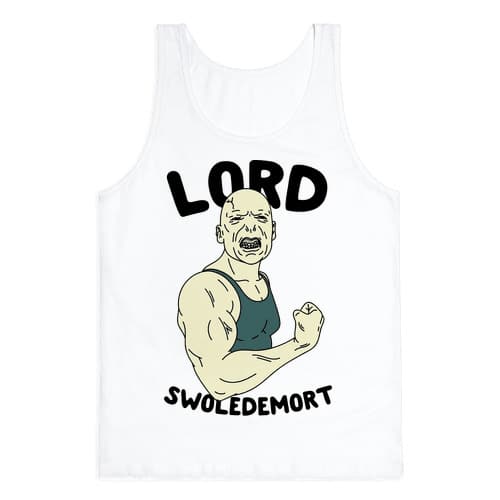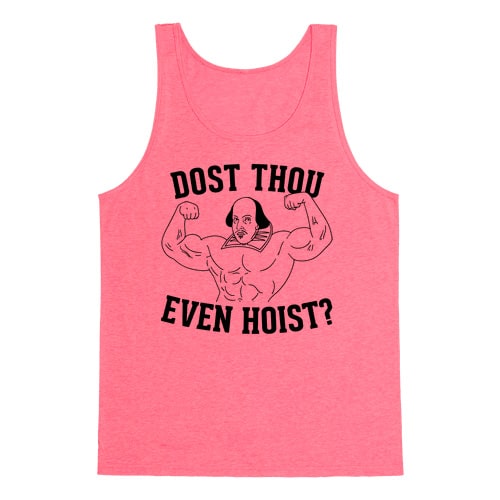 Stores featured in this article: