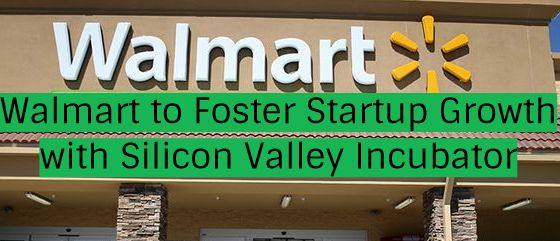 Walmart to Foster Startup Growth with Silicon Valley Incubator
by couponlab
In keeping with their forward-thinking e-commerce focus, Walmart has announced they are opening a startup incubator in Silicon Valley. Named Store. No. 8, the goal of the incubator is to foster startups focused on retail technology development to further Walmart's competitive edge in the industry. Jet.com founder Marc Lore announced the initiative on Monday at the Shoptalk conference in Las Vegas and said the businesses in the incubator will run independently of Walmart but "be ring-fenced by the rest of the organization and backed by the largest retailer in the world."
Marc Lore Walmart Jet.com Startup
JET.COM CEO MARC LORE AT AWXII 2015 (PHOTO BY MIKE PONT/GETTY IMAGES FOR AWXII)
Walmart already has a research division (Walmart Labs), so these startups will be more like investments than direct departments of Walmart itself. Entrepreneurs who become part of Store No. 8 are expected to be researchers and developers in the fields of artificial intelligence, robotics, virtual reality and other forward-thinking technologies that Seth Beal, one of Store No. 8's principals, says are "the future of retail." Walmart intends to use these developments and technologies in their own retail strategy, one they've been tweaking over the last two years to make serious headway in their competition against Amazon.
In August of last year, Walmart purchased Jet.com, a marketplace website that intended to become Amazon's online rival. Jet.com failed to become profitable, however, and was purchased by Walmart for $3 billion, a deal that included Jet.com founder Marc Lore becoming the head of e-commerce at Walmart. Earlier this year, Jet.com and Walmart snapped up Shoebuy, Zappos' major competitor in online shoe sales; Moosejaw Mountaineering, an outdoor recreation company similar to REI; and, most recently, ModCloth, an indie fashion darling that focused on vintage styles, signaling their intent to aggressively grow their e-commerce reach.
Lore expects Store No. 8 to produce results quickly, saying, "We'll be bringing in entrepreneurs and giving them capital, and give them the opportunity to change the course of retail five or 10 years out." Whether his optimism is well-placed remains to be seen, but we recommend folks interested in the fast-changing landscape of retail keep an eye on Walmart's upcoming investments.