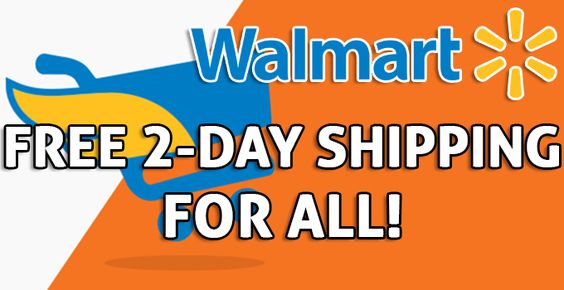 Walmart's Giving Everyone Free 2-Day Shipping
by couponlab
Looks like that Jet.com acquisition is working out. This morning, Walmart announced they're launching free two-day shipping on more than two million items across several categories. The company is also lowering the free shipping minimum from $50 to $35. These are great features for those of us who were sick of having to wait for long shipping times or add extra, unnecessary items to our carts just to meet that threshold. Both of these shipping adjustments are available to anyone, no membership fee required. Free same-day, in-store pickup is still available as well, although only at select stores and with freight and marketplace purchases excluded.
The categories eligible for free two-day shipping are: baby, pets, personal care, snacks, food, household essentials, health, electronics, toys and beauty. Whether or not this move will shake things up at Amazon remains to be seen, but Walmart has been pretty open about directly competing with the e-commerce giant. Amazon shoppers still need to pay for Prime to access free two-day shipping on many items site-wide. So far, Walmart's free two-day shipping program has no expiration date and will remain in place as long as it is successful. If you signed up for the ShippingPass program, you'll be getting a refund, as they're closing it down.
If you're excited about this change, know that Walmart's leadership is, too. CEO of Walmart eCommerce and Jet.com founder, Marc Lore, said, "Two-day free shipping is the first of many moves we will be making to enhance the customer experience and accelerate growth."
JUMPING FOR JOY AT WALMART'S NEW SHIPPING CHANGES? LET US KNOW HOW YOU FEEL ON FACEBOOK AND TWITTER (AND DON'T FORGET TO FOLLOW US)!