Watch Out Amazon: Target's Got Their Own Prime Pantry
by couponlab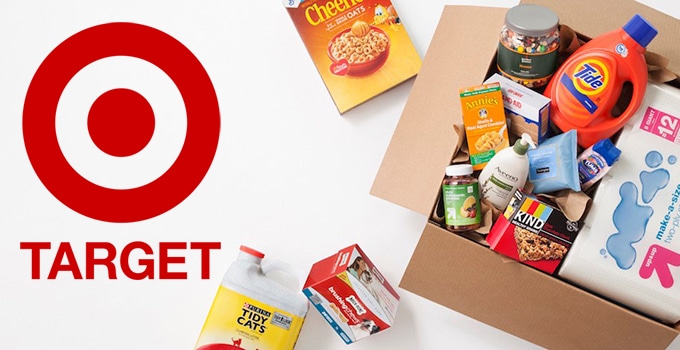 Announced yesterday, Target has unveiled a new next-day delivery program for "household essentials," now testing in the Minneapolis/St. Paul area. Available only to Target REDcard holders in the Twin Cities, this new service allows customers to order their groceries and toiletries online by filling up a "box" and having it shipped to them for a flat rate of $4.99. The program is called Target Restock, and it's the newest in brick-and-mortar stores hitting back at Amazon's iron grip on the grocery delivery market.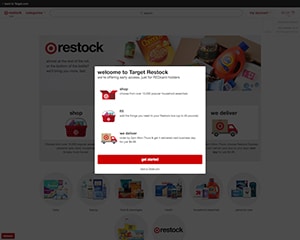 Target's aim with Target Restock is to provide a new, more convenient service for its loyal customers. "Target Restock is all about making the Target Run easier–and helping our guests save time in their busy lives," said Mike McNamara, Target's chief information and digital officer. "We look forward to seeing how guests in our hometown market respond to this new offering." To use the service, customers must have a valid zip code and verify that they are a REDcard holder before accessing it on their Target account.
Customers can choose from over 10,000 items, and, like Prime Pantry, will fill up a "box" that is indicated by a grey bar at the top of the browser screen. Once that box is full, no other items can be added. The order is then fulfilled by a local store and shipped next-day to the customer's home. Knowing that this service is still in beta, customers should expect some hiccups and confusion when first using it. If you plan to take part in Target's little experiment, be willing to contribute suggestions and report problems to improve the service.
As Amazon hasn't exactly put the trademark on one-day shipping or grocery delivery, but with its recent bid for Whole Foods (a move Walmart is apparently uninterested in), other department stores are going to have to step up their game to compete. If Amazon is about to acquire hundreds of brick-and-mortar grocery stores, it's only a matter of time before Amazon Fresh is available nationwide, meaning certain death for traditional grocery shopping.