WINDOWS? IN MY ANDROID PHONE? IT'S MORE LIKELY THAN YOU THINK!
by couponlab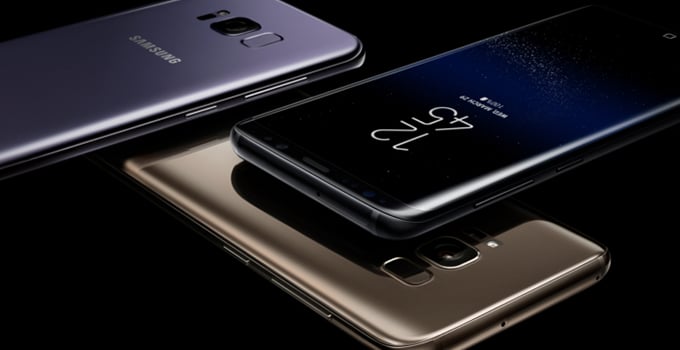 Instead of releasing more Windows phones, Microsoft is getting their own version of the Samsung Galaxy S8 and S8+. The devices will come preloaded with the usual apps like Skype, OneDrive, Office, but the Microsoft editions specifically will come with a new bundle of Microsoft-flavored apps. It is currently available for preorder at Microsoft's US retail stores (yes, you have to go in to order) and will be released April 21.
In a statement from Microsoft, the details of the partnership between Microsoft and Samsung were outlined:
Today Microsoft and Samsung continue their partnership to help businesses harness the power of mobility by featuring the best business
productivity apps and software. Samsung Galaxy S8 and Galaxy S8+ Microsoft Edition are available to pre-order now and for purchase beginning April 21 at U.S. Microsoft Store locations.
A Microsoft customization is applied to the Samsung Galaxy S8 and Galaxy S8+ Microsoft Edition when the devices are unboxed and connected to Wi-Fi. This customization ensures customers a best-in-class productivity experience with Microsoft applications such as Office, OneDrive, Cortana, Outlook and more.
Microsoft Store is committed to empowering its customers to achieve more through Office and Microsoft applications. The new device customization is an example of bringing together Microsoft applications on more devices so customers can work, play and connect from their pockets.
The phones won't cost more than the Samsung versions; prices start at $750 for the S8 and $850 for the S8+. You can still download all these apps from the Google Play store, however, so the point of this phone remains vague. As an Android user, I definitely don't see myself getting this phone since I'm so plugged into all the Google products as it is. I'm probably going to go for a Google Pixel for my next phone upgrade since Samsung just seems insistent on loading up their phones with bloatware, I have multiple Gmail accounts and I religiously use Google Drive for all my cloud storage needs.
Folks who might find this useful are people who regularly use Microsoft's suite of productivity software, including Outlook. If you're a regular user of Microsoft's 365 cloud feature, this will help you keep your files synced and at your fingertips. It's more a device of convenience than utility, so if that's worth it to you, go for it.