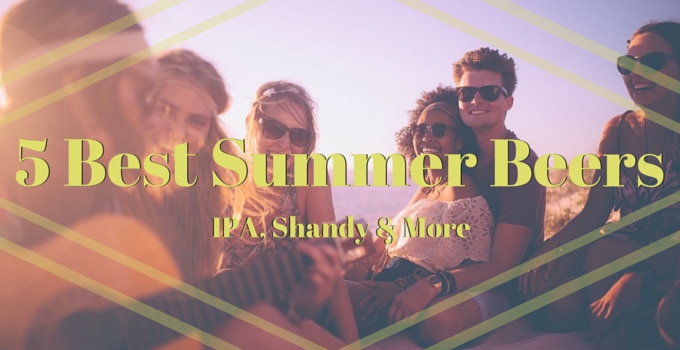 5 Best Summer Beer: IPA, Shandy & More
by couponlab
SUMMER SEASONAL:
The Summer Solstice was this past Sunday, meaning the Summer of 2022 has officially started. Best of all, it feels like Summer:
Beer festivals are in full swing.
Pools are starting to get crowded.
Meals are getting lighter.
After a long day at the office or a long day outside, the only thing other than a cold drink of water I want is a cold refreshing beer. I'm a person who naturally likes to keep busy; I love that feeling of accomplishment when everything is checked off of my weekend "To-Do List." Whenever I make a list, the first item is always "make a list", and the last item is always "have a beer." This way, I know I will check off at least two things.
Summertime also brings wonderfully light, sometimes fruity, but delicious seasonal beers. We've already covered some of Brewmaster's Favorite Beers in a previous post, which got us thinking about the Summer seasonal beers we are most looking forward to. This is an introduction to the craft beer list. We thought we would share some brews that pair perfectly with sunshine and warm nights.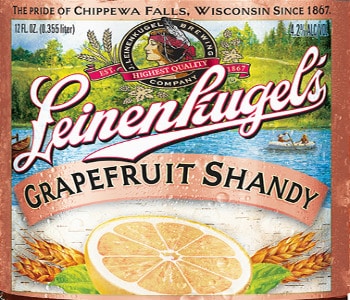 Grapefruit Shandy: a traditional shandy is a beer mixed with a little something extra, like lemonade, soda or ginger ale. The proportions are to taste, but it is usually around a half and half mix. Leinenkugel's Grapefruit Shandy is a playful spin on this tradition. Each batch begins with traditional Weiss beer and combines with natural white grapefruit flavour. For someone experimenting with summer beers, this 4.2%ABV is always a great first option for testing out new flavours. Alternatively, Summer shandy combined with a few spices makes for a killer marinade for grilled chicken.
Skinny Dip is the perfect beer after a long day at work. I love this beer's light, fruity, and smooth flavour partly because it pairs well with many lights and refreshing summer meals. With 4.2% ABV, this beer will become a summer classic. A grilled pizza or chicken dish is my go-to meal for this refreshing beer. The other beautiful thing about New Belgium is that, with their summer sale, they support swimmable waters by donating $1, up to $10,000, to Waterkeeper Alliance for every use of the hashtag #WaterkeeperDip. Post and donate!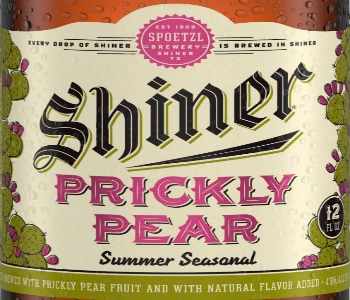 As the second oldest craft brewery in the United States, Shiner has a reputation for fiercely independent spirit and a healthy dose of well-earned pride. Not only do I consider their classic Shiner Bock a "gateway" beer into the world of craft beer, but it is also simply perfect for any occasion. As far as Summer seasonal beers go, Shiner has outdone itself with their newest summer seasonal, Shiner Prickly Pear. It is refreshing and will temper even a hot Texas summer, with a tart, citrusy flavour and a crisp finish if only for a moment. I highly recommend this 4.9% ABV brew for an amazing grilling day. With such a wonderful flavour, Shiner can complement almost any meal.

All Day IPA keeps your taste buds satisfied while keeping your senses sharp. Taste is a pronounced version of aroma. Balanced body of citrus and hops with a decent kick from the hops at the end to remind you it is an IPA. With a 4.7% ABV, this beer is a very smooth body with a slightly bitter aftertaste as the beer gets warmer with no alcohol aftertaste. I think that the All Day IPA can handle a spicy meal like a curry dish or some spicy tacos.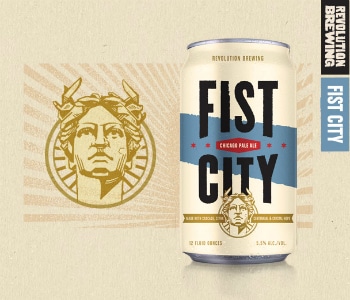 Fist City is a supremely drinkable brew for those who love hops. With a 5.5% ABV and year-round availability, it has the taste of summer with its California hops. It is amazingly fresh and exciting, especially for a recently available canned beer. I highly recommend Fist City if you enjoy the taste of hoppy flavours without having an IPA. Fist City has more of a smooth flavour without too much bite. I love an ice-cold Fist City with some grilled brats, steaks or a classic burger.
Honey Kölsch is a sweet and satisfying Kölsch with wonderful honey colour and flavour. It is not overly sweet, but it does satisfy that need for more of the sweet rather than the sour beers. With 5% ABV, this kölsch is best as an evening or dessert beer. We like to think of it as a reward for our productivity, a relaxing nightcap to end the day. One of my favourite thing about this beer is that the honey harvested is from their wildflower fields. A crisp, refreshing salad or a light, fluffy cupcake would perfectly complement this beer.
In researching these Summer beers, I concluded that if you would like to make your Summer beers, you can always get yourself a brewing kit and experiment with your own shandy's.