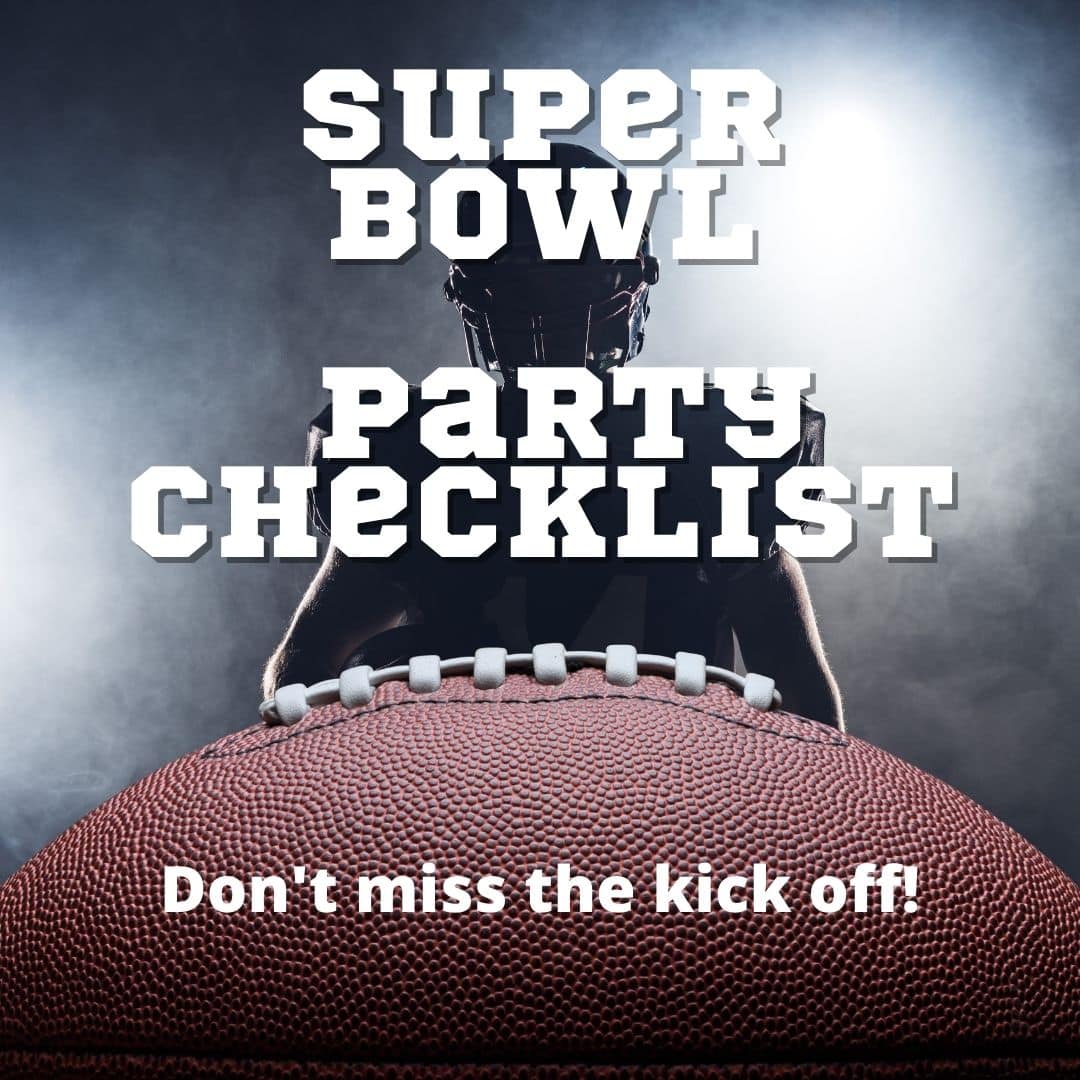 Super Bowl Party Checklist
by couponlab
We're down to the final two! Did your team make it?
Being from New England, I had high hopes for February, but you win some, yand you lose some, right?
Regardless, the big game (and the commercials!) is coming right up and the excitement is already building!
Whether you're in it for the football, the commercials, the halftime show, or want an excuse to spend time with your friends and family, this is a perfect opportunity to throw a party!
No matter who you're rooting for, make sure your party is a winner! Even if the favored team doesn't win, everyone will go home happy! Here are some tips to help you score a touchdown with your party (yes, there had to be at least one pun!):
10+ Super Bowl Party Planning Tips
Send out your Super Bowl invitations early. Whether electronically or by mail, ensure guests have plenty of time so they don't make other plans first. List the RSVP to get a guest count to know how many to provide for. You can even get creative with the invitations.
Make a to-do list when planning your party. Make a timeline of when things need to be done, and you'll be more likely to stay on target. Don't wait until the last minute to rush around in preparation.
Food should be buffet style — simple to make and simple to eat! This is no time for a proper meal. Instead, people should be able to grab something quickly throughout the game to eat while sitting on the couch.
Make sure to be well stocked. Have backups of snacks and keep the fridge filled with drinks so you won't run out. In this case, it's better to overestimate how much people will eat than to be caught short. Want to save money? Ask guests to bring something!
Have a designated TV space where people can gather to watch the Super Bowl game. Make sure there is plenty of seating and room for everyone to be comfortable. This is the hub of the party, and it should feel like a centralized spot.
Alternatively, provide a designated separate space. Give people who are less interested in the game and more interested in spending time with other guests a quieter place so they can have a good time on their way, away from the cheers and rowdiness.
If you can, put TVs in places, people may need to go. Stops in the kitchen, or even in the bathroom, can mean missing a big play or hilarious commercial. If you have a television rigged in these spots, your guests can have the best of both worlds without making any risky decisions.
Have games and activities ready to go. Drinking games, betting, or commercial rating can excite a party. It can also be a way to get people who aren't very interested in the match enthusiastic. Have some time to kill before the game begins? Get outside and play some football!
Don't forget about the Super Bowl party decorations! It doesn't require much, but a little bit can go a long way. Whether you prefer DIY or shopping at the dollar store, you can get football-themed decorations for cheap in your team's color, setting the mood for the game.
Have napkins and paper towels at hand! Messes are bound to happen; the sooner you can clean them up, the better.
Relax! Don't stress out about everything being perfect. You don't need to clean your house deep, nor should anyone be upset if you don't serve some particular dish. Stay calm and enjoy the game yourself. The point of a party is to have some fun; if you, as the host, are having fun, then the guests will feel encouraged to have a good time.

There you have it! If you have other winning Super Bowl party suggestions leave a comment and share your tips!