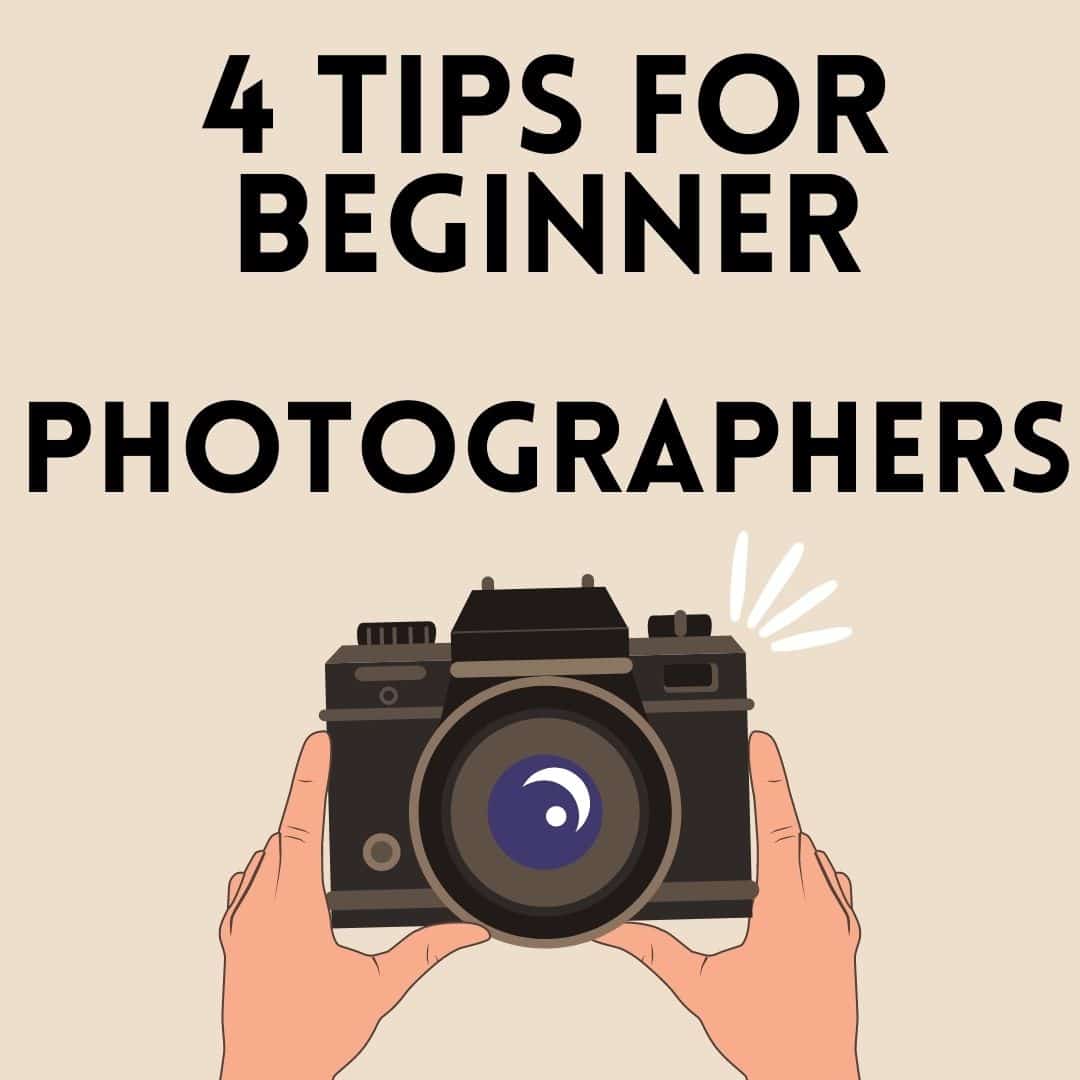 4 Tips for Beginner Photographers
by couponlab
The millennial obsession with creating, consuming, and sharing visual content has reached a dizzying pace. It started well before Instagram became the image-sharing behemoth today, but social media surely has influenced it.
While some are content to create, well, an endless stream of content, regardless of perceived quality, there are those among us looking for a little more than that, the quality over quantity people. Luckily for them, the next step in content creation is more accessible and affordable than ever.
Jumping into the shared world of photo and video can be disorienting at first. Most people carry around a perfectly capable camera daily (later on). In addition to the mind-numbing specs in cameraphones, the dizzying variety of gear available is enough to spook even the noblest of tech nerds. Advancements in the last ten to twenty years have put cinema-quality production equipment in the hands and butt pockets of curious creators and pros alike. The options are endless.
For that reason, it's easy to make mistakes when investing in camera gear. Overpaying for something beyond your skill level can be easily enticed by a good salesperson, just as a bad one can sell you something below your needs with the lure of lower cost. Hours of Google research will help, but it's hard to make a confident decision without a prolonged testing period. It's a tough hobby in that way. Couponlab is here to point you in the right direction and save you money in the process.
Camera
Once you've stopped spinning, it's time to choose your weapon. First, look down. Assuming it's nearby, takes a moment to get to know your camera phone. Insta-stars gain millions of followers mastering the "magic" in iPhone cameras. Maybe this is enough for you? It's 2022. No one can judge you for that.
The same can't be said for point-and-shoot cameras that kick off this listing at the lowest price point. They're fine for capturing casual memories, but camera phones usually meet, if not exceed, their specs. They've lost luster due to the accessibility of DSLR and mirrorless handheld cameras that can do better. I assume they will be retro-cool again within the next five years, though.
If you crave the weight of glass in your hand, beginners could do far worse than the Rebel DSLR series from Canon (pictured). Simple and affordable, these little powerhouses are capable of great things in the right hands and provide a good learning palette for future upgrades in the Canon line. Canon or not, the most important task at this point is to learn your rig, inside and out.
If videography is the preferred intention, Sony will start and familiarize itself. Their current pro line of super-compact mirrorless Alphas dominates the low-light and event coverage world.
Lens
A new camera will usually come with what's called a kit lens. Prepare to love this little chunk of glass and plastic more than your closest kin. It's with this lens that you will learn the basics of capturing media, your camera's settings, and the rest of what it means to own and operate a "real" camera.
There will come a day when you require more. Maybe it's a month, maybe a few years after buying it, but your kit lens will one day be set aside to be adored from a distance. When that time comes, you'll want to double your arsenal with one zoom lens to cover distances according to your application and one prime lens for portraits and movie-like broken.
Gear
Beginners will be surprised by the breadth of associated gear available for their newfound hobby. It's better not to invest heavily before honing on exact applications and needs. Starters useful for anyone are a solid tripod, camera bag, and multiple iterations of the cables, cords, and batteries necessary to make it all go.
Post-production
An overlooked part of the jump from casual to conscious creation is the intent of use. Casual camera-wielders capture seemingly at random and rarely ever use the storage stuffing media they snap. Investing time in the learning process and money in the gear, you'll want something to show for it. Something nice.
Start by ensuring your laptop or desktop can handle the hopes and dreams you have for your content. If not, anything from a RAM or HD upgrade could help before requiring a new machine altogether. Test your current set-up's capability by downloading and perusing a few software trials, Photoshop and Lightroom for a photo, Premiere Pro, and Final Cut for video. Invest in external storage and back-up everything, and mistakes get made.