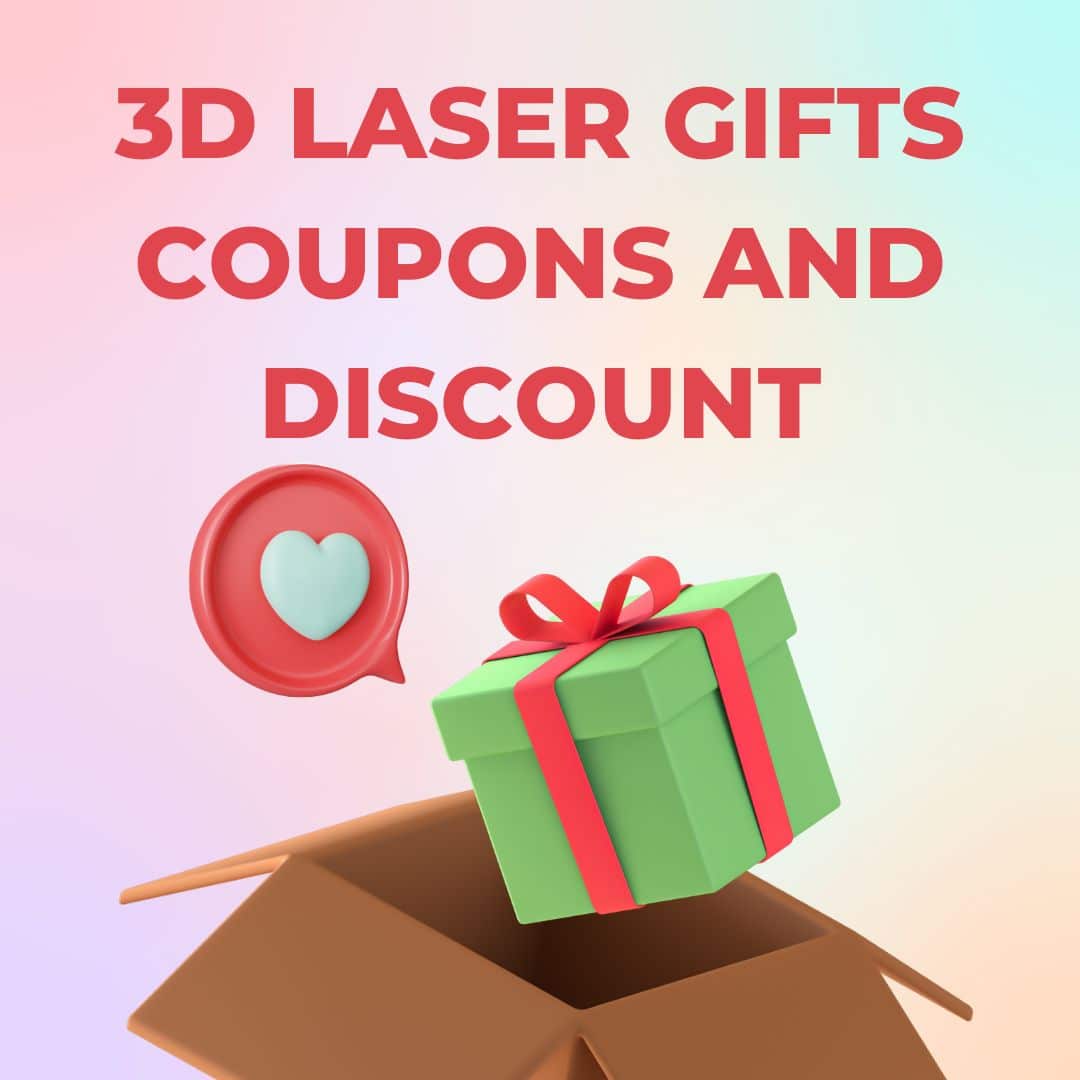 3D Laser Gifts Coupons And Discount
by couponlab
Couponlab offers you the chance to save big with exclusive 3D Laser Gifts coupons and discount vouchers that can get you price reductions of up to 30% off on your orders at this amazing gift store. 3D Laser Gifts has become a trusted name in providing the perfect gifts and 3D keepsakes that are unique, beautiful and straight from the heart.
| | |
| --- | --- |
| 20% off | coupon code : TWO20 |
| 30% off | coupon code : 30WD23 |
| 10% off | coupon code : 10FALL23 |
| 50% Off Light Base | coupon code : HONEY50LB |
| 15% off | coupon code : FRANKIE15 |
| 25% off | coupon code : EARTH15 |
| 15% off | coupon code : 15MOM15 |
| 15% off | coupon code : TAMMY15 |
| 15% off | coupon code : EMMA15 |
| 10% off | coupon code : HONEY10 |
Using 3D Laser Gifts coupon codes from Couponlab you can get the best prices on their 3D laser etched crystal gifts, memorials, promotional products, awards and much more. This popular store also offers frequent sales and free standard shipping with purchase of any of their 3D crystals and other products. Just combine this with a 3D Laser Gifts coupon provided by Couponlab to really get the best deals.
How to redeem 3D Laser Gifts codes
Go to Couponlab.com and pick a 3D Laser Gifts coupon you want to use. In order to activate the 3D Laser Gifts coupon code press Use Coupon, which will copy the code. You may also feel free to do it by yourself. To save your time, your computer will open the store homepage in a new window for you. Add all the items to you virtual cart and go to payment. Log in or create a new account and simply paste your 3D Laser Gifts promo code into an appropriate box. Before leaving the store, please make sure that the 3D Laser Gifts discount code was applied to your order total and the price was lowered by it.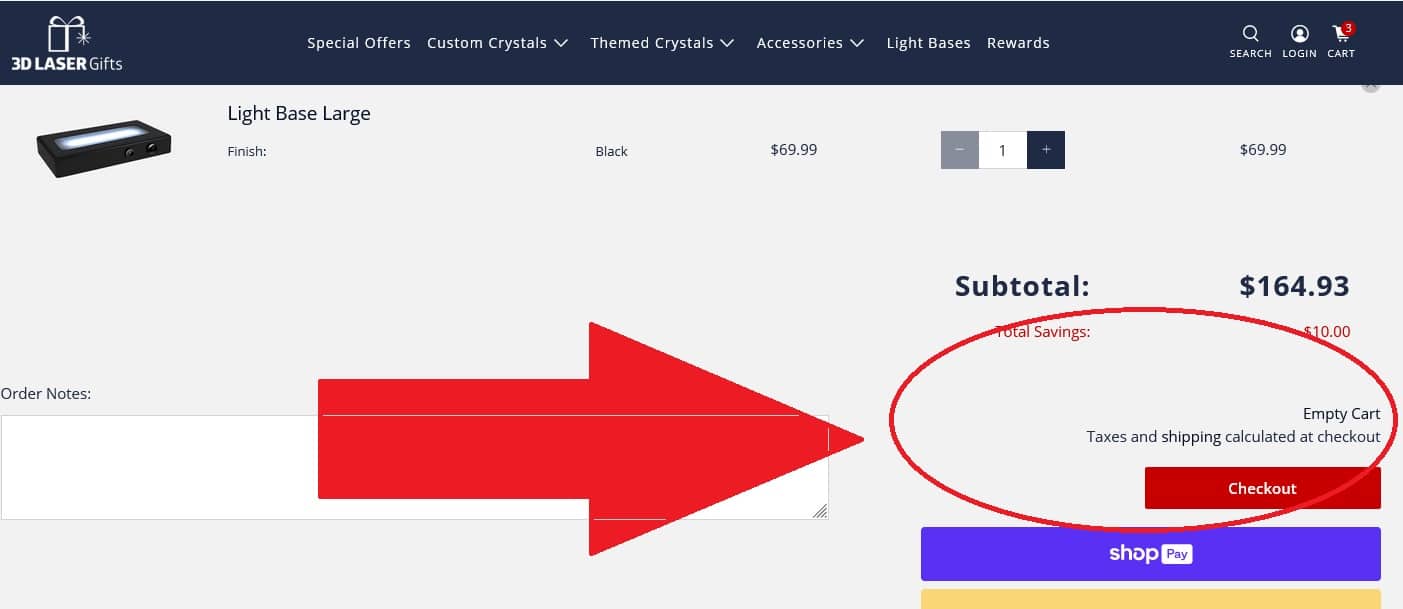 About 3D Laser Gifts
The company 3D Laser Gifts offers everyone a perfect solution for your gift giving dilemmas. They are known to specialize in beautifully customized laser etched 3D crystal mementos that are very elegant and unique. They operate out of their website www.3dlasergifts.com and apart from these crystal keepsakes they also have a complete range of souvenirs, awards and other such promotion items. Their customers just love their products and the mission at 3D laser Gifts has always been to exceed the expectation of their customers. They aim to offer top quality products at affordable costs. The engraving is done using green light technology, which is a leading laser technology that is able to produce superior etching in laser reproduction. 3D Laser Gifts are a premier source for personalized gifts and crystal gifts with laser engraving.
Products from 3D Laser Gifts
3D Laser gifts are suitable for all kinds of occasions such as birthdays, wedding anniversaries, new job promotion, graduation etc. Their products are made from the finest crystals in all sizes and shapes. They can engrave almost any message or pattern or logo on the crystals. You can send them the messages, pictures and photographs of your choice. They specialize in producing unmatched 3D patterns and images based on the requirements of the clients. They can guide you in getting the perfect gift for all special occasions and they can also personalize your gift. The team of professionals is known to pay plenty of attention to details and will work with you to get you the right crystals, the suitable picture and also the right text, so that your gift is special and distinctive. They have an exceptional customer service too which can help you with your queries. Their products are aimed at making you a loyal customer for life, irrespective of whether you are a corporation or an individual.
Why shop at 3D Laser Gifts?
There is a number of reasons why you should shop for gifts at 3D Laser Gifts. The first obvious reason is that your gift will be a very thoughtful one besides being exclusive. If you pick a 3D crystal instead of a photo on canvas or any other conventional gift you will be expressing the fact that a lot of care has gone into picking the gift. The second reason is that there are some family members and friends who generally have everything and shopping for them can get very challenging. 3D crystals with special message or photo are the best option for such individuals. These crystals can be high customized and are compact and last for a long time. At 3D Laser Gifts the personalized crystals can also be ordered very easily as their website is very user friendly.
Savings and discounts
You can get these amazing crystals at very low costs when the 3D Laser Gifts have their clearance and promotional sales, annually. They also offer promo codes, coupon codes, discount coupons and the like, using which you can get great deals on their products.
About 3D Laser Gifts
What is 3D Laser Gifts?
3D Laser Gift deals with laser-etched, custom, 3D crystal keepsake meant for several holidays, occasions and recipients. They use advanced laser technology and software to capture a 2D image and change it to a 3D crystal image. The 3D images are unparalleled by anyone and made as per your specification utilizing green light laser, a latest technology which gives highest quality laser etching reproduction. The crystals can be made in five shapes such as Diamond, Flat, Prestige, Tower, Train and Heart. These different crystal sizes and shapes make it possible to engrave almost all kinds of logos or designs. They offer the finest crystals within the market. In addition to crystal gifts, this company even provides an entire range of memorials, promotional products and awards. The 3D Laser Gifts are your leading source for laser and customized engraved crystal gift.
How to use a 3D Laser Gifts coupon?
Place your coupon codes within the 'Coupon Code' box mentioned in the check out page. Press the 'Submit' button and discount gets applied to your orders. You are eligible to get one coupon for each order. As a gratitude to the dedication and continued service towards the nation, 3D Laser Gifts offers a 25% off for all retired and active military persons. To claim this discount, all police officers and firefighter should scan a photo of their work ID.
How to save at 3D Laser Gifts?
3D Laser Gifts provides all retired and active personnel, police officers and firefighters a 25% off. You must directly contact the firm to avail of this discount. 3D Laser Gifts offers coupons regularly. Coupons in the range of 20-40% discount are offered around spring that coincides to graduation sales), and during holidays like Mother's Day, Christmas and Father's Day. They offer coupons mostly like up to 30% discount All purchases, Free Shipping for 2 Days on every order.
3D Laser Gifts free shipping policy
3D Laser Gifts offers free shipping using a special promotion code coupon, which is generally offered on all products. They even offer coupons of $ 7.50 Flat Rate Shipping for Orders Under $150.